Catwalk Collection | Fashion triggered, capturing color, movement as well as related text and markings. The paintings are on gallery wrapped canvas using layers of oil and paper and recycled textiles (vintage kimono). Many of the colors used in this collections are triggered by fashion shows of Marc Jacobs, Valentino, Dior & Vivienne Westwood.
Please check back often for new paintings. For new commissions please email at the artist.
36" x 48" Oil & paper on canvas
*Please email susan@susanwashingtonfineart.com for purchase *
30x40 Oil, paper, textile on gallery wrap canvas
36" x 48" Oil, paper and textile on canvas
30 x 24" Oil and textile on canvas.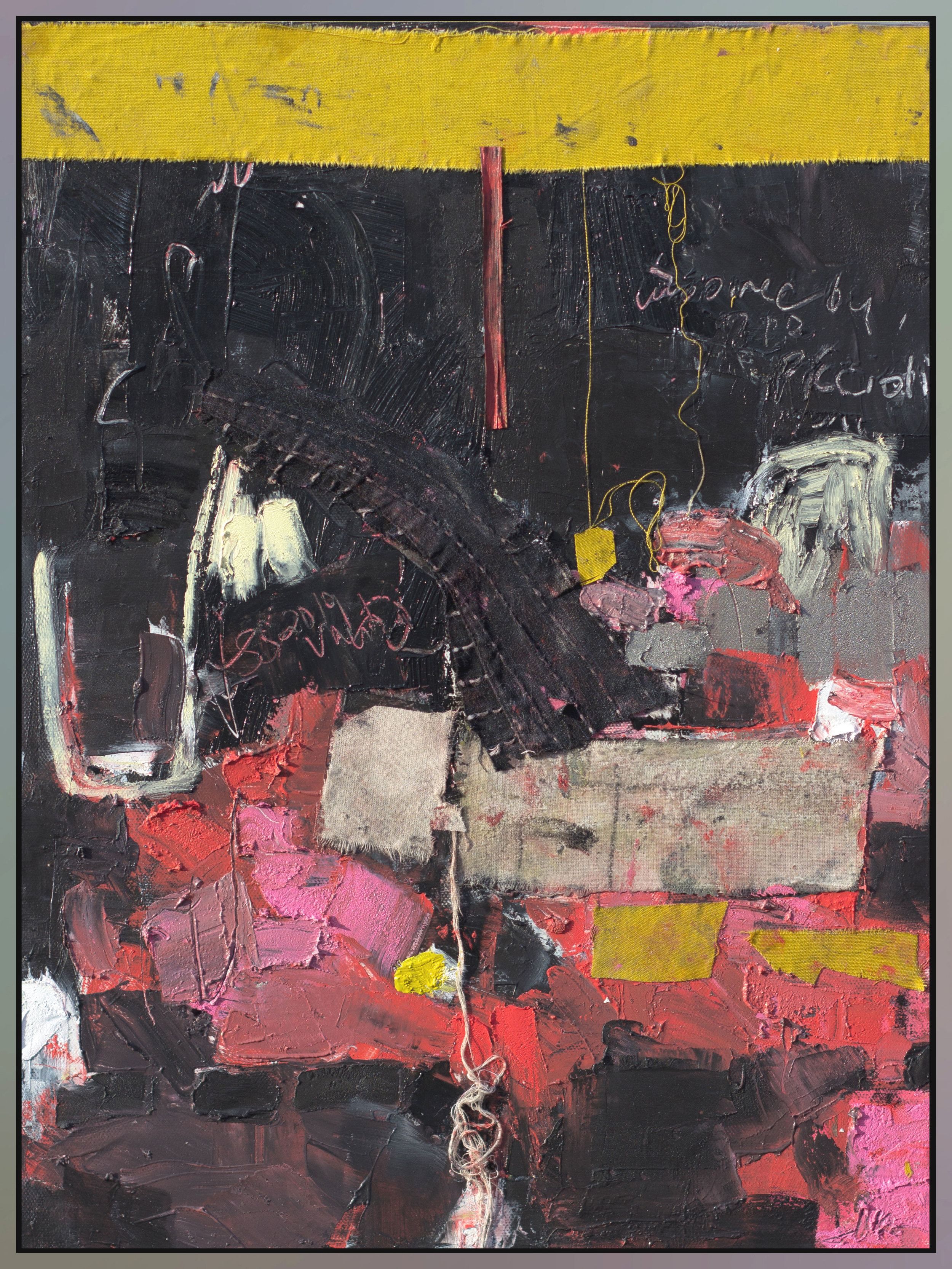 14 x 18 Oil and textile on canvas.
24x30
Oil, textile, paper on canvas in float frame